Lunice is playing at Lookout's favorite motel Blue Dog this Sunday, which will give you the perfect opportunity to lose it on the dancefloor. Check out more info on the event here. In the meantime, peep a couple tracks and get yourself in weekend-mode.
Hate it or love it, music like GS Boys' Stanky Legg has developed a niche in hip hop lately. I have a soft spot for "snap" music or whatever you wanna call it… Download Lunice's remix of Stanky Legg by GS Boys here.
For a different vibe, here is Lunice's remix of The XX's Basic Space. Listen up guys, this one's a banger.
Lunice - Basic Space by The XX Remix
On another note, can I just say how much I love his Gucci sweatshirt. Now that's a vintage piece a lot of people would pay a lot of money for... F*** Soulja Boy's Gucci Bandanna!!!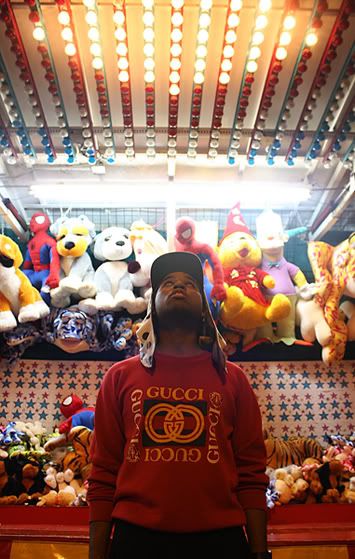 Oh, and please do yourself a favour and check out Lunice's MySpace 'cause there's tons of dope free music and mixtapes to check out and download.